Pictures from the 1999 Lotus World Music Festival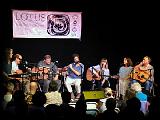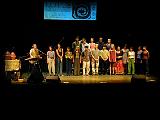 September 24 and 25th of 1999 saw the core part of the 6th annual production of the Lotus World Music Festival in Bloomington, Indiana.
I took photos of some of the acts, and here are some of these pictures. These are the acts for which I had permission to take photos for possible web use. If I can get artists' releases, I hope to post more, mainly for the use and enjoyment of the musicians and festival coordinators, and for use on the Festival web pages.
last updated September 26, 1999
Actually, it turns out you can go home again. At least to my home on the web...
Comments, communications, congress: Kevin Atkins